Now Available!
All three books in the Soldiers of the Universal Guard series
The courageous soldiers of the Universal Guard fight interstellar crime with whatever means necessary…

Whether you found your way here entirely by accident or have read my books before, I'm glad you've come to visit. It's been a very exciting year for me as an author. I've received the rights back to four of my previously published books, and they're being re-released on Amazon with gorgeous new covers and sparkling new editing. My latest releases, Red Hunger and Claiming Lady Marianne, are sure to satisfy whether your tastes run to paranormal, contemporary, or historical.
And now available is The Prince, the third book in my Universal Guard series with an outta-this-world hero and the kickassest heroine you've ever met.
My brand new title and most risque book yet, Laws of Attraction, is sure to set your mouth watering for my absolutely delish hero, Derek. They're all available now at Amazon, Barnes & Noble, iBooks, Kobo, and Smashwords.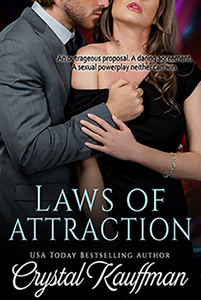 Available now!
M/F Contemporary Romance
Laws of Attraction
An outrageous proposal
A daring agreement
A sexual power play neither can win
And still available, my sexy paranormal series Guardian's Realm, three interconnected stories that can be read standalone. Meet the Guardians, a clan of immortal gargoyle shapeshifters who protect mankind, and the vampires they clash with.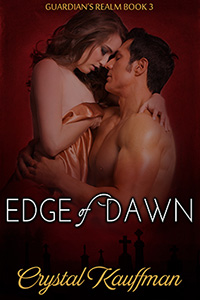 Edge Of Night
Gabrielle Langson travels to San Francisco to find her missing sister, but instead discovers bloodthirsty vampires, hunkalicious Guardian gargoyles, and an undead prince intent on claiming her as his bride. More…
Edge Of Winter
Accidentally cast through a magical portal to an enchanted prison with slave girl and a vampire fugitive, a Guardian warrior must come to terms with their situation, and the irrefutable past he shares with his vampire enemy. More…
Edge Of Dawn
VTF agent Robert Almaden burned his bridges with the world's most annoying vampiresse in San Francisco, but in order to save his son, he's forced to travel to the most vampire-infested country in the world, Romania, to beg for her help. More…